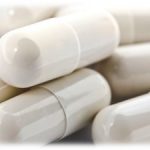 How is Naltrexone used to treat alcoholism? Naltrexone is a medicine that reduces your desire for alcohol. After you quit drinking, it may help you stay sober for a long time. This medicine is not a complete cure for alcoholism, but it can help you stop drinking while you get any other treatments that your doctor recommends.
How does it work?
Naltrexone blocks the parts of your brain that "feel" pleasure when you use alcohol and narcotics. When these areas of the brain are blocked, you feel less need to drink alcohol, and you can stop drinking more easily. Unlike Disulfiram, another medicine that is sometimes used to treat alcoholism, Naltrexone does not make you feel sick if you drink alcohol while taking it.
What are the side effects of Naltrexone?
Nausea is the most common side effect. Other less common side effects include headache, constipation, dizziness, nervousness, insomnia, drowsiness and anxiety. If you get any of these side effects, tell your doctor. He or she may change your treatment or suggest ways you can deal with the side effects.
How long will I take it?
You and your doctor will decide this. Most people take the medicine for 12 weeks or more. Be sure to take medication as your doctor prescribes it. Don't take extra pills, don't skip pills and don't stop taking the pills until you talk to your doctor.