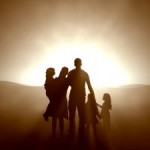 Addiction is a phenomenon that has been clouded by myth, misunderstanding, and moral judgments. The very nature of the problem– what addiction is — has long been debated. Most people probably continue to think of addiction — particularly to illicit drugs –as primarily a moral or character problem, something caused by degeneracy or lack of willpower.
Scientific research into addiction, however, has led experts to conclude that addiction is actually a disease, a chronic illness like diabetes or hypertension. The American Medical Association broke new ground approximately forty years ago when it declared alcoholism to be a disease. And in the past decade, dramatic advances in technology have allowed scientists to examine the brain itself in search of the causes, mechanisms, and consequences of addiction.
Today, scientists and physicians overwhelmingly agree that while use and even abuse of drugs, such as alcohol and cocaine is a behavior over which the individual exerts control, addiction to these substances is something different. Scientists have begun to understand why addicted people may sacrifice everything that's important to them — their jobs, their families, their homes — in the quest for a chemical fix. "When you get into an addicted state, it's a disease of the brain," says Alan Leshner, Ph.D.,Director of the Federal Government's National Institute on Drug Abuse. Leshner says the stigma associated with alcohol and drug addiction is one of the biggest problems experts continually face in dealing with it. Leshner says that the public has little sympathy for addicts, but he adds that "whether you like the person or not, you've got to deal with [their problem] as an illness."
Addiction is a disease that causes changes in the brain, which then drive certain behavior — taking the drug compulsively — but addicts can learn to change the behavior. Treatment of and recovery from addiction are possible. Steve Hyman, M.D. compares the disease of addiction to heart disease, which may also necessitate major lifestyle changes. "Take heart patients. We don't blame them for having heart disease," he says but we ask them to follow a certain diet, to exercise, to comply with medication regimes. So it is with the addicted person — we shouldn't blame them for the disease, but we should treat them as having responsibility for their recovery."
Addiction Suboxone Therapy How does it work / who do we treat: Any one that has a year history of opiate dependence that meet state and federal guide lines. We will also be treating 17 year olds that have had 2 failed attempts at treatment that has been documented. If you are interested in learning more about Suboxone and how it is used to treat addiction, then we encourage you to continue on with us. We are going to explain to you in simple terminology how the pharmacology of addiction relates to your rehabilitation. We will continue on to explain how Suboxone can benefit you, if you are ready to let go of your past and give us a chance to help you . You have found us now. You are not alone. We have advocates ready to help you every step of the way. If you need answers we are here to supply them for you. We are all waiting to help you. Most of us were just like you. We understand! We have traveled down the same road. We have walked a mile in your shoes and would love to share our experiences with you. We can testify that Opiate  Pharmacotherapy works! Give Suboxone a chance and join with us in the fight to stop the stigma and discrimination. With teamwork we can achieve the extraordinary.